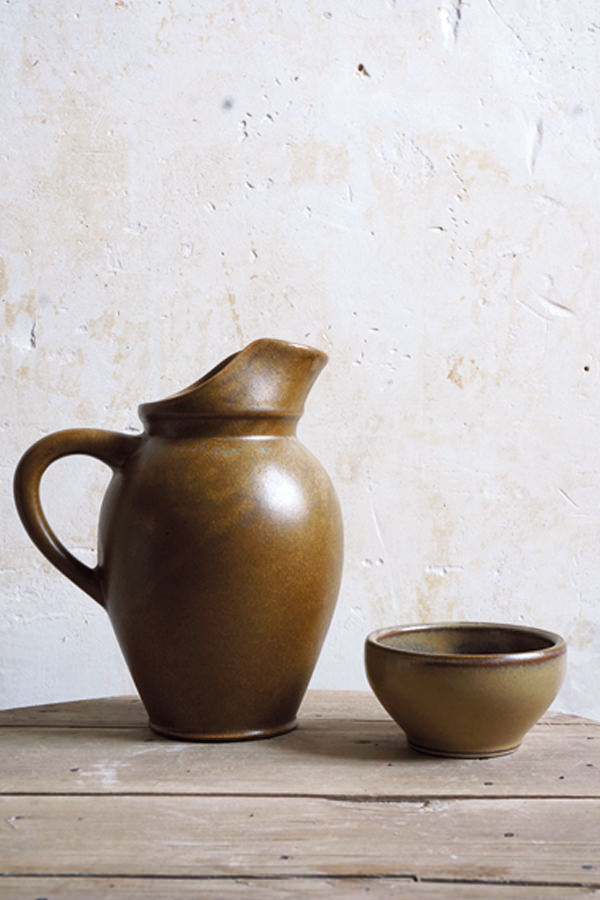 The use of this traditional Pint in enamelled stoneware was really common in all the west of France in the 18th and 19th century. With its elegant shape, it was called "Cider Pint" or Wine Pint" in function of the local production.
It exists in Mat and Blanc
It is here shown with a Breton Bowl.