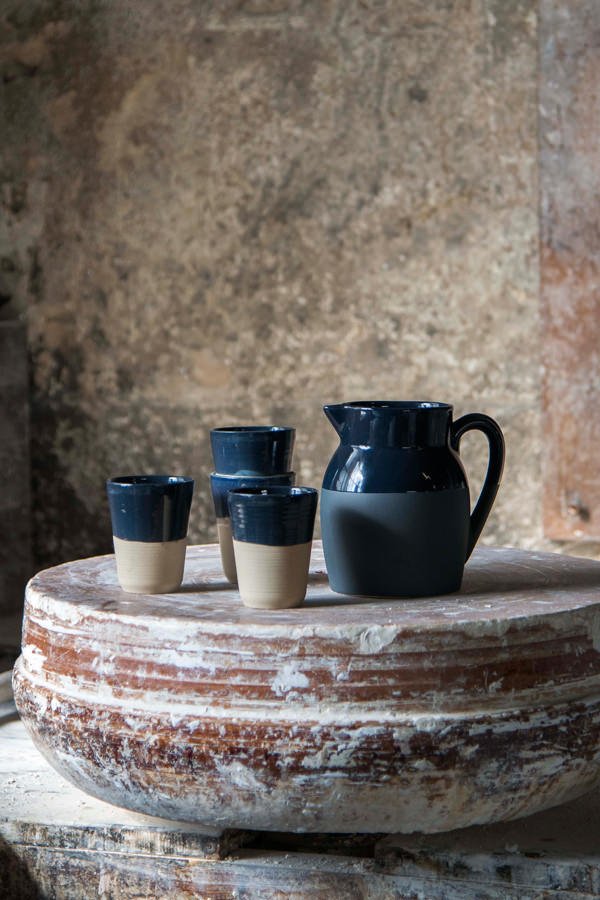 With its rough, mat finish, this typically French Jug mixes tradition and modernity. A wonderful addition to any table, whether at home, in a restaurant or a café. Used every day it allows us to experience "hand-made" quality.
It exists in Moutarde jaune, Encre bleu nuit, Vert mousse, Verveine citronné, Blanc et Naturel.
It is here shown with Tumblers.
Capacity  0.25L, 0.50L, 1L
DIMENSION 8X10CM, 9X12CM, 12X16CM