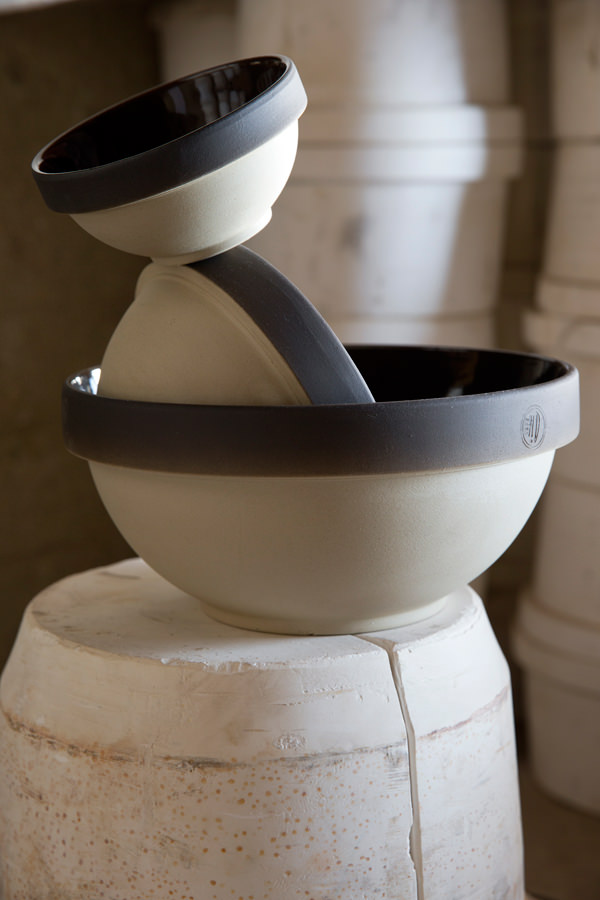 Originally, this object was used by butchers for all kind of preparations such as pâtés, aspics, potted meats and other varieties of cured meats. Today, it can also be used as a mixing bowl, a gratin dish or simply for salads. Its new refined finish gives an unexpected simplicity.
Collection MD1875 : Moutarde jaune, Fève tonka, Encre bleu nuit, Bleu de gris et Blanc.
Collection tradition : Naturel et Noisette.
CONTENANCES 0.350L, 0.7L, 2.1L, 5.3L
DIAMÈTRES 12CM, 15CM, 21CM, 29CM