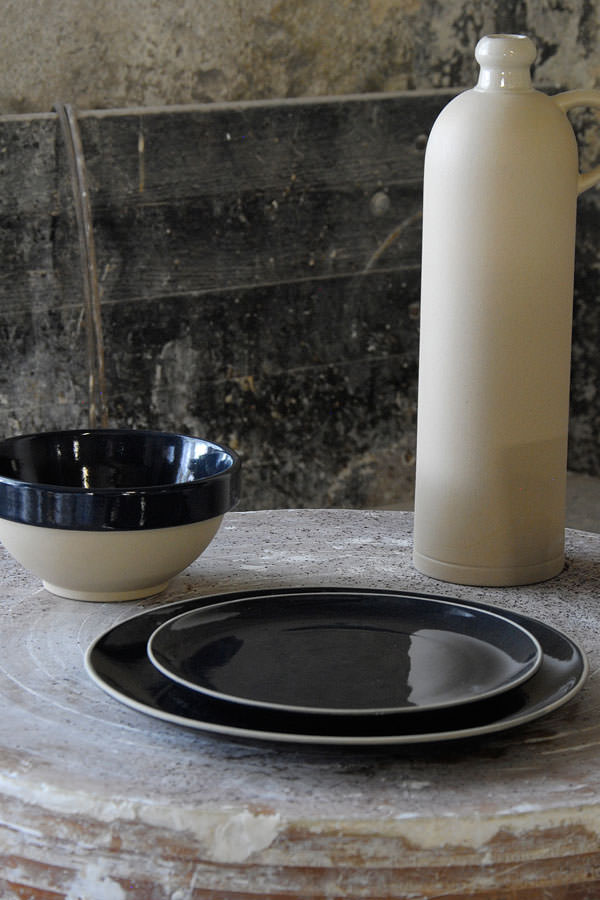 Daily dish or dish for big events, these diner plates are just as pretty as useful and practical to use.
Served in dessert plate, the hungry will let themselves be attempted by a sweet note to finish a meal of quality.
Existe en Orage, Encre bleu nuit, Vert mousse, Blanc, Naturel dans la Collection MD1875 et en mat dans la Collection tradition.
Elles sont ici accompagnées d'une Terrine de Paris et d'un Cruchon à anse .
Diner plate : dimension 25cm
Dessert plate : dimension 19cm